In the belief that "color is an element 
of form," Mazda designers have 
developed colors that highlight the beauty and quality of our KODO "Soul 
of Motion" designs.
Through the years, in some of its 

most iconic vehicles, Mazda has 

had a long history with the color 

red. Red has deep roots in the 

Japanese culture, as it denotes 

strength, passion and is even 

used to depict the sun in the 

Japanese national flag
First introduced with the 2017 CX-5, Soul Red Crystal is an evolved version of the original Soul Red paint, adding another level of vividness and depth to what was already a stunning paint choice.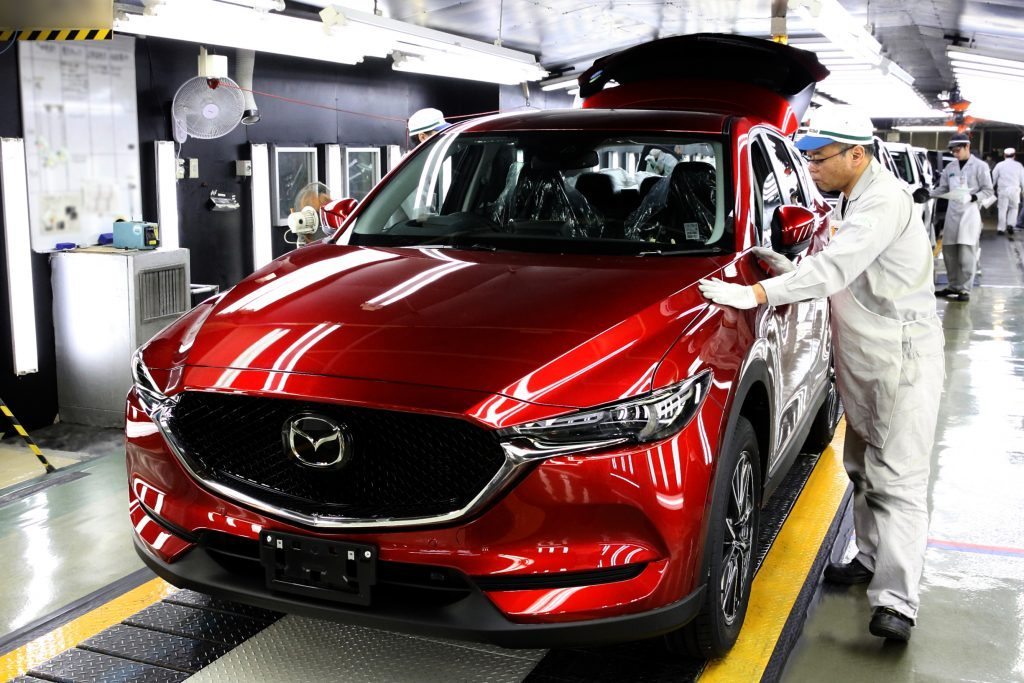 Mazda designers set out to create the world's most gorgeous red-a color that people would instinctively feel was beautiful and that would immediately grab their attention. They started by describing a color with the highlights of flowing magma and the deep translucence of red rubies. Then they studied how people perceive color, using precision optical instruments and
analyzing dozens of different shades to achieve the purest red possible.
Mazda's exclusive 3-layer paint retains clear top and translucent middle coats. With colors like Machine Gray and the original Soul Red, the bottom coat  uses one type of aluminum flake to reflect light. But with its new generation colors Soul Red Crystal, the bottom coat uses two types of aluminum flakes-one to reflect light, the other to absorb it. This makes for a substantially deeper and more vivid color.
TAKUMINURI ARTISAN COLORING STORY
Mazda's exclusive painting technology is called Takuminuri, which translates to English as "paint by master craftsman."
The goal is to give mass-production vehicles the precise, high-quality finish that looks like it has been hand-painted
by a master craftsman. 
In an example of Mazda's commitment to continuous improvement, Mazda color designers, engineers, and master painters work together to advance Takuminuri processes and technologies-especially during the development process for every new paint color.
Because Aqua-Tech is water-based, it significantly reduces the emission of both volatile organic compounds (VOCs) and paint-booth CO2 emissions. This is in keeping with Mazda's long-term environmental mission, "Sustainable Zoom-Zoom
2030"-enriching the lives of Mazda's owners while helping to bring about a beautiful Earth.
Painting robots have effectively been taught to duplicate the techniques of Mazda's best craftsmen, resulting in extremely
accurate paint control and a consistent, uniform finish that fully enhances the beauty and sophistication of KODO design.
Mazda's Takuminuri innovators have also developed one of the most environmentally friendly automotive painting systems in the world . . . the Aqua-Tech painting process. Mazda received an innovation award from the Prime Minister of Japan for developing the new system. 
Mazda's innovative painting processes provide a beautiful complement to KODO Design, contributing to the striking visual qualities which have helped KODO gain recognition worldwide.