With fuel costs going up, it is more important than ever to select a fuel-efficient vehicle. Fortunately, there are plenty of vehicles with great Mazda fuel efficiency to help you save money at the gas pump no matter if you choose the Mazda CX-5 or the Mazda3 sedan.
How does Mazda manage to build some of the most efficient new cars on the market? The answer is Mazda SKYACTIV® TECHNOLOGY. While other engines may only harness about 30 percent of gasoline's potential energy, Mazda has found a way to enhance that figure without sacrificing performance.
WHICH MAZDA HAS THE BEST MPG RATINGS?
All our new Mazda vehicles offer fuel economy that is highly competitive with rival models. Here's a quick look at some of the most fuel-efficient Mazda models:
Mazda3 Fuel Efficiency: EPA-estimated 28 mpg/city and 36 mpg/highway
Mazda CX-30 Fuel Efficiency: EPA-estimated 25 mpg/city and 33 mpg/highway
Mazda CX-5 Fuel Efficiency: EPA-estimated 24 mpg/city and 30 mpg/highway
Mazda CX-9 Fuel Efficiency: EPA-estimated 20 mpg/city and 26 mpg/highway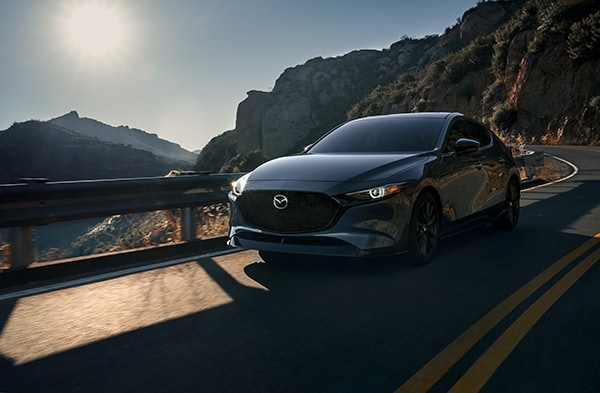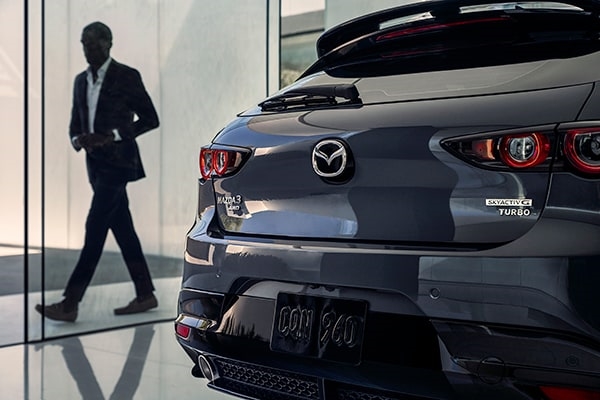 HOW IS FUEL EFFICIENCY DETERMINED?
Every year the EPA comes out with a Fuel Economy Guide so car buyers will know which vehicles have the best mpg. Vehicles are put through a series of tests that are specified by federal law in controlled laboratory conditions. Manufacturers also test their own vehicles and report their findings to the EPA.
WHAT AFFECTS MAZDA FUEL EFFICIENCY
Driving aggressively by speeding and using quick acceleration and braking can reduce your gas mileage up to 30% on the highway and up to 40%.
Idling for a long time has also been shown to decrease fuel efficiency.
Regular short drives also affect your Mazda's mpg, especially when the weather is chilly. When you drive a short distance, your engine doesn't have time to fully warm up, which means it's not operating at the preferred temperature and may not get you as far.
Driving at high speeds increases your Mazda's wind resistance, which has also been proven to lower fuel efficiency. This is especially true when you're speeding down highways.
To get the most fuel efficiency from your Mazda, make sure to maintain your vehicle regularly according to manufacturer suggestions and service intervals. Our service center can help with that!