About Roger Beasley Mazda Central
Why Buy From Mazda Central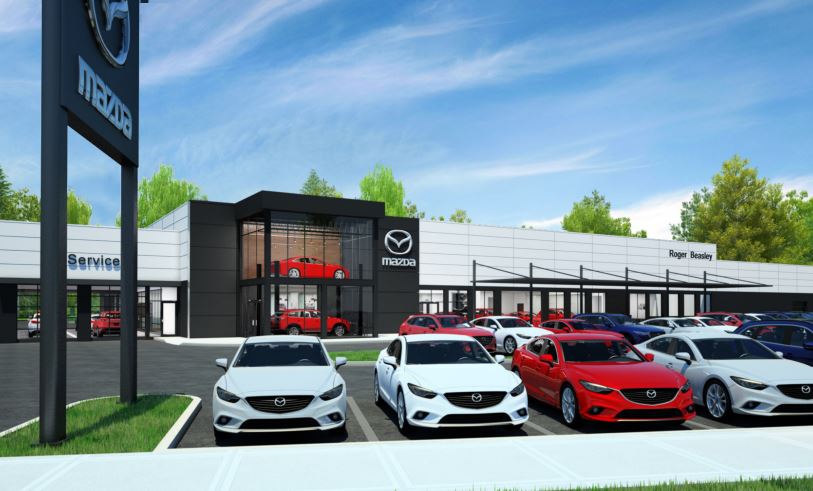 In 1972 Roger Beasley opened his first car dealership... Roger Beasley Mazda on Burnet Road. In fact, it was one of the first Mazda dealerships in the entire country.
The success and expansion of the Beasley brand can only be attributed to Roger Beasley's consistent belief in his founding principles: take care of the customer no matter what, provide quality products and service, and be an active supporter of the local community. Ultimately the goal is for you to drive home happy. 
Roger Beasley Mazda has 3 locations in Central Texas. Locations include Central and South Austin, and Georgetown. Choose the location that's most convenient. All pricing, specials and unique transparent sales process remain consistent at all 3 locations.
 Here's what you should expect:
AMAZING EXPERIENCE
You'll find a uniquely simple and satisfying experience in every department. A no pressure, no surprises car-buying process coupled with quick, honest service.
HONESTY
Our main goal is to build lasting relationships. We treat all customers with honesty and respect. We're proud to have built our dealerships on transparency, integrity and trust.
A FAIR DEAL
Every car we advertise is currently in our inventory and available for anyone to purchase at that price. No gimmicks, no hidden fees or charges. The advertised price is your price.

Mazda Central, Mazda Georgetown and Mazda South have been awarded 2021 Mazda President's Club.
Read more about this prestigious honor here.
Thoughtful Amenities
Whether you are waiting for your vehicle to get serviced, picking up a part for your vehicle, or stopping by to check out a new vehicle for yourself, we offer a wide range of amenities to enhance your experience here! Come by, look around and check what we can offer you!
Find Your Way To Roger Beasley Mazda Central
Whether you're visiting us because you're looking for a new or used Mazda vehicle or because you require auto parts or service, we welcome you to our Roger Beasley Mazda dealership located in Central Austin, Texas. 
Here you can find the latest new Mazda models, such as the Mazda3 sedan or hatchback, Mazda CX-50, Mazda CX-5, Mazda CX-9 and Mazda MX-5 Miata. We also have a variety of pre-owned cars, trucks, SUVs and vans all at great prices. Our service department consists of expertly trained, Mazda-Certified technicians.