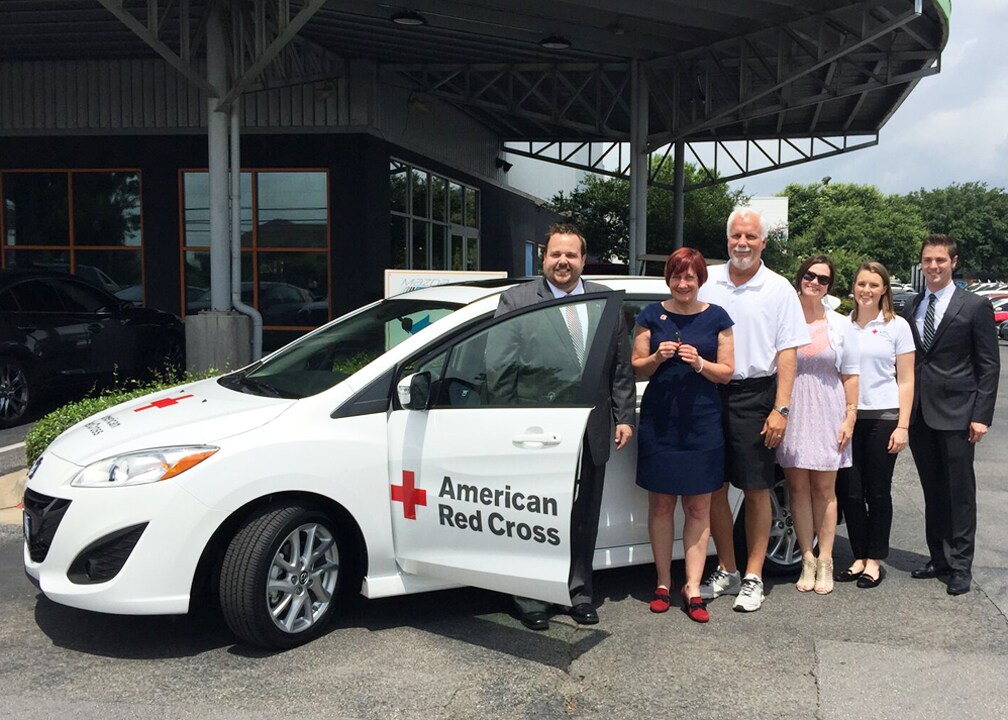 On July 7, 2015, Roger Beasley Mazda partnered with Mazda to present the American Red Cross of Central Texas with a new Mazda 5.
American Red Cross CEO, Marty McKellips, accepted the new Mazda 5 from Roger Beasley Mazda's CFO, Steve Tonsi. This vehicle will offer their Disaster Action Teams, Disaster Assessment volunteers and local staff members a reliable means of transportation to reach people in need.
From all of us at Roger Beasley Mazda Auto Group and Mazda North America, we thank everyone who is a part of the American Red Cross and their volunteers for all that they do in the Central Texas region, as well as, across the United States. You are a blessing and give hope to many. We thank you!
Pictured from left to right: Scott Schafer, District Service Manager for Mazda's Gulf Region,

Marty McKellips,

American Red Cross CEO, Steve Tonsi, CFO Roger Beasley Mazda, Masa Pettit, ARC Regional Major Gifts Officer, Bristel Minsker, American Red Cross Regional Director of Communications, and Andrew Kuntze, District Manager for Mazda Gulf Region.